Saving Critical Care Patients with Total Liquid Ventilation

Developing Life Saving Devices for Critical Care
Orixha develops a breakthrough proprietary Total Liquid Ventilation technology to enable Intensivists and Critical Care professionals to improve clinical outcomes for their patients.
Total liquid ventilation (TLV) is an extracorporeal circulation of a breathable liquid that ventilates the lungs and provides respiratory support to intubated and comatose patients.
Orixha's proprietary TLV technology stems from more than 10 years of R&D efforts and is called LuncoLive as the acronym for LUng Conservative LIquid Ventilation. LuncoLive enables to perform a "Lung-protective by design" Total Liquid Ventilation procedure, thereby leveraging the unique benefits of ventilating a patient with breathable liquids.
Orixha's medical solutions, based on our proprietary LuncoLive clinical platform, hold the promise to answer major unmet medical needs in Critical Care. Once approved following clinical validation, Orixha will offer new life-saving therapeutic options for Post Cardiac Arrest Syndrome with Vent2Cool and Respiratory Distress with Vent2Breathe.
Pr Renaud Tissier, Chief Medical Officer, Founder
"From Day 1 of the project, Orixha's co-founders in Quebec and in Paris had one common dream: make total liquid ventilation a clinical reality in Critical Care"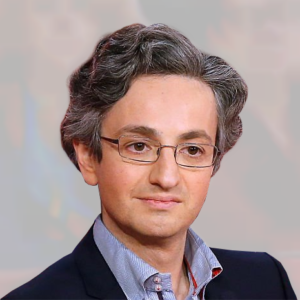 Orixha is a DeepTech spin-off from EnvA, Sherbrooke's University and INSERM, founded in 2018 by researchers and clinicians committed to one goal: to bring the clinical benefits of liquid ventilation to patients in Critical Care.
The multi-disciplinary and transatlantic Orixha team, that combines expertise in engineering, pathophysiology, and pharmacology, overcame several technological challenges to develop Vent2Cool – the first generation of liquid ventilators ready to be used in the Intensive Care Unit. During these years of R&D, the Orixha Team demonstrated experimentally and published in renowned scientific journals the numerous benefits of Lung Conservative Liquid Ventilation in several systemic diseases and organ failures.
Fabrice PAUBLANT, CEO, Founder
"With Vent2Cool in 2024, we aim to achieve two world premieres: one for the first safe total liquid ventilation procedure and the second for ultra-rapid cooling of a cardiac arrest patient in 30'."